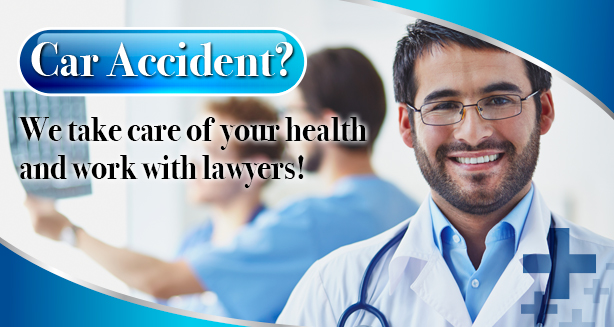 ---

Ángeles Medical Center
Car accident?
Call Now (305) 414-8128
We work with lawyers!
We accept all the Insurance and remember, at Ángeles Medical Center we take care of your health and also of your rights!
---
---
---
ANGELES MEDICAL CENTER
At Ángeles Medical Center we give you the attention you deserve, with the aim of offering you a healthier lifestyle. You can count on MRI Scan, physiotherapies, therapeutic exercises, our services include wellness programs adapted to the specific needs of each patient. The back, neck and other neuromuscular pains may be related to many different internal and external factors, and damage to the nerves and spinal cord caused by accidents can cause stress and injuries that lead to chronic symptoms and inflammation.
We understand that getting injured in an accident is very common and when it happens you may feel overwhelmed and confused. That's why at Ángeles Medical Center we work with the best lawyers that will provide the necessary advice, it does not matter if you were responsible for the accident or not, in Florida the laws protect you, leave it in our hands.
---
---